Searching for goldendoodle puppies for sale in Jacksonville?
Golden Doodles By Aggie
If you search Google for Goldendoodles for Sale in Jacksonville, you will find we have over 120 positive reviews. Goldendoodles by Aggie is family-owned and operated in Kissimmee, FL, and we offer Goldendoodles, Standard, Medium, Miniature, Toy, Bernedoodles, Aussiedoodles, and Irishdoodles. We are proud to say that our clients voted us one of the best Goldendoodle breeders near Jacksonville, Florida. As a result, some owners come back to purchase a second and third puppy because they are simply impressed with our quality.
For those who live in Jacksonville and are looking for a Goldendoodle puppy, we recommend you give us a call, text, or email us today. Even though we are based out of Kissimmee, Fl, we deliver anywhere in the US and PR including Jacksonville, FL for an extra fee. But, you are also welcome to come by and visit us to see the puppies we have available without feeling pressured to buy. Our clients come from all over Florida and even as far as Puerto Rico, New York, Virginia, & California and we'd love to have you too.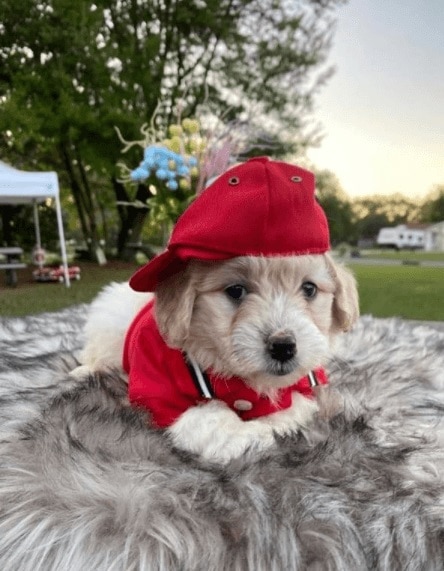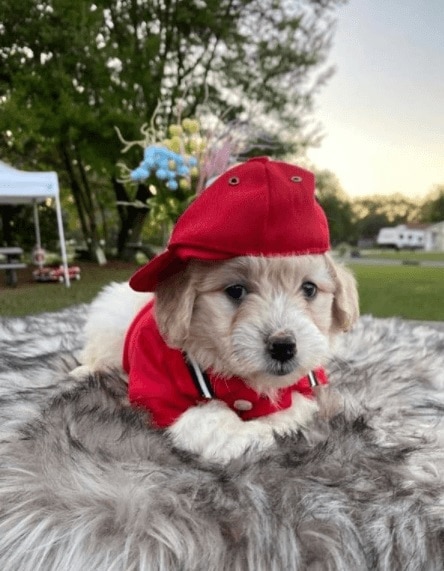 Become an Owner in 4 Easy Steps
We've simplified our process and have expanded our reach to include Jacksonville, FL!
1. Find a Pup
Browse through our wide selection of Goldendoodles, Standard, Medium, Miniature, Toy, Bernedoodle, and Irisdoodles.
2. Meet Us
Get to know more about our process, who we are, and what we are all about.
3. Application
Make a deposit towards the newest member of your family using our simple application process.
4. Complete
Once all of the steps are complete, you can pick up your new puppy or have it shipped to your doorstep for an extra fee.
What Clients Are Saying
Testimonials
I got a puppy in January 2021 and I am absolutely obsessed. Golden doodles by Aggie gave thorough instructions on puppy care and were very responsive to anything I needed assistance with in the first couple weeks of bringing my new puppy home. Approaching almost a year into having my dog, I am still very content. I highly recommend them and will definitely purchase from them in the future when I'm ready for a second puppy ☺️ here's my beautiful boy through his first year with me.
Brianna Bran